Ridgeline Homecare Cooperative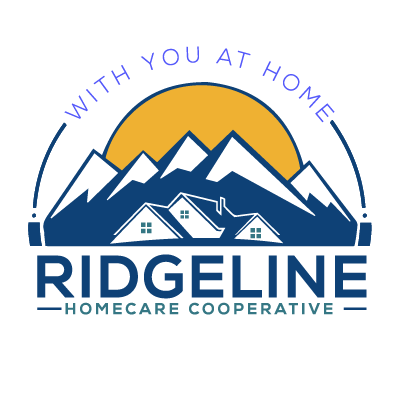 Ridgeline Homecare Cooperative is a caregiver owned cooperative in Clallam County.
History:
Ridgeline Homecare Cooperative (RHC) is Clallam County's first worker-owned homecare cooperative. RHC's in-home caregivers provide services to our community's elders and people with disabilities, keeping them safe and comfortable in their homes.
The idea for Ridgeline Homecare Cooperative first formed when local caregiver, Lily Athair, attended a series of classes on How to Start Co-op with the Northwest Cooperative Development Center. Encouraged by what she learned and the success of other homecare co-ops in Washington, Lily brought the idea home to Port Angeles and started organizing caregivers.
Soon, the small group of interested caregiver grew in number and excitement. The group reached out to the Northwest Cooperative Development Center for assistance and got to work drafting their policies and recruiting caregivers. A local investment group – Clallam Investment Opportunity Network (COIN) - provided the start up funds through a low interest loan.
Once we were licensed by the Washington State Department of health, Ridgeline Homecare Co-op opened for business in January of 2020. While the global COVID 19 pandemic slowed our growth, it didn't stop us. Today the co-op employs over 20 caregivers and serves clients throughout Clallam County.
Why a Cooperative?:
Local caregivers, unsatisfied with the caregiving employment opportunities available to them, chose the cooperative business model as the way they organized their business. As a cooperative, the caregivers are the owners of the business and have a say in how the business operates.
Together, the co-op members develop strategy, create policies and participate in marketing and recruiting. And, unlike other homecare agencies, the caregivers share in the profits of the business.
Instead of profits being extracted from the community through corporate shareholders or franchise fees, all money generated by the co- op stays in the community, benefitting the caregivers, the clients and the community. This is the co-op difference!